A whole year has rolled around, and we can't wait for

April 18

to celebrate

World Amateur Radio Day

again with you!
On this day we celebrate the international amateur radio union which was formed in Paris in 1925 when early experimenters discovered the advantages of short waves. Today, there are over 3,000,000 licensed operators, organized in strong communities. Contrary to the common stereotype that these are people who spend their daily life behind the radio station they practice a lot of different interests. It is a highly rewarding hobby and has differing appeals to different people. They range from radio propagation studies and radio contesting to technical experimentation and even education.
Are you already warming up to become a radio amateur? Or you already may be one? Red Pitaya has proven to be the ideal tool for every radio amateur. We have already seen countless interesting projects using Red Pitaya, and it can certainly help you as well.
On this special occasion, Red Pitaya will offer a 15% discount on all SDR labs*. Be sure to

sign up

to receive a discount code! Hurry up, why miss out?
*offer is valid from 16-19 April 2021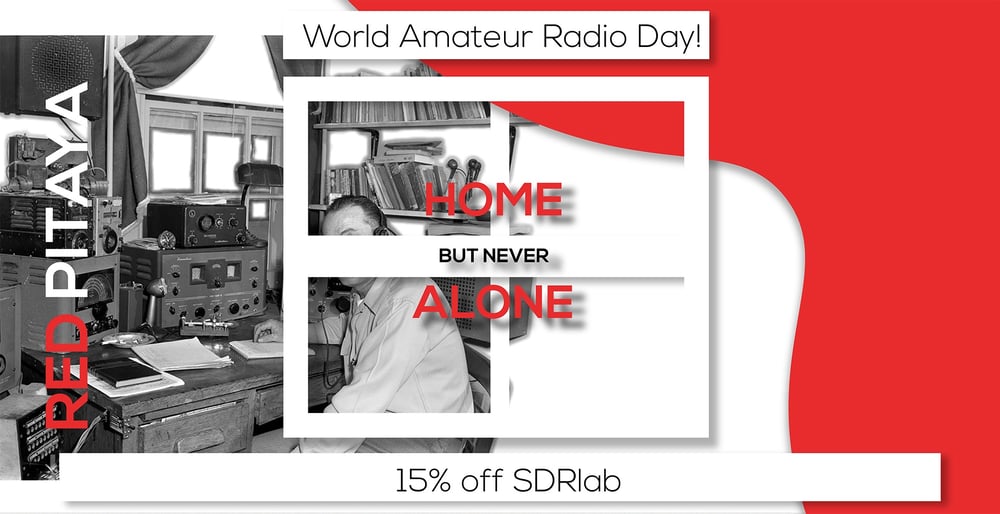 Are you a radio amateur? Replace your old and expensive equipment!